Jólakötturinn: The Yule Cat of Iceland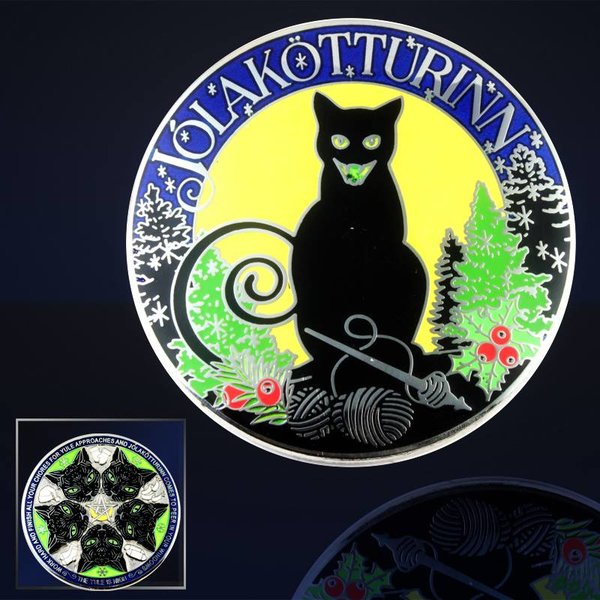 Jólakötturinn: The Yule Cat of Iceland
Jólakötturinn: The Yule Cat of Iceland
Nothing is quite so much fun and hilarious as coming to the realization that people everywhere in the world enjoy using the threat of a bad Christmas as motivation to improve their children's behavior. While reading about Krampus, the punisher, Christian Mackey came across a wonderfully macabre folk tale of Icelandic lore... The Jólakötturinn.

The Yule Cat is ancient story of a creature of villainy who would stalk the snow covered land of the north looking for children who hadn't completed their work, cleaned themselves up and donned their Yuletide best for the holiday. He'll peer in your windows and steal your supper (or worse) if you've been bad. He's taller than the trees and your home, his glow with malevolence in the night as he stalks for unruly kids in need of motivation to be on their best behavior this holiday! He'll appear at the winter solstice (coincidentally about a week before Christmas!) and begin his search for naughty children.

The origin of the story goes far back before the first written account of the Yule Cat in the 15th century to a time when the days grew cold and short and motivation to get your work done was lacking. Children needed to finish combing, carding and spinning the wool of their freshly shorn sheep. Without clean, fresh wool then they wouldn't have new woolens to wear for the frosty holiday and the Yule Cat would be waiting for them. So get busy kids, finish your chores because Jólakötturinn is watching and waiting!
Size: 45.2mm
Thickness: 3.85mm
Weight: 40g
Trackable? Yes
Own Icon? Yes
Reviews