Rite-In-The-Rain (TM) logsheets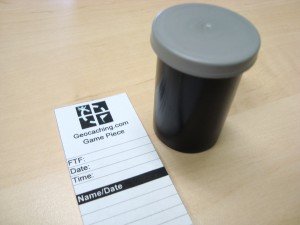 Rite-In-The-Rain (TM) logsheets
Now with improved design and available in several sizes and styles.
Just 50p per A4 sheet!
Our logsheets are printed on original Rite-In-The-Rain paper using waterproof ink to give a much longer life than your normal print outs and so reducing maintenance visits.
We now stock log sheets to fit all sizes of caches from nano to large. We also keep our pricing simple and straight forward - you pay per sheet, not per log.
Sizes available:
Nano (individual strips)
30 logs per sheet
Micro (double sided logs, one log per cache)
10 logs per sheet
9 logs per sheet
8 logs per sheet
6 logs per sheet
Small (Double sided, designed for one sheet per cache)
5 columns
4 columns
3 columns
Large (Double sided, designed for one sheet per cache)
2 columns per sheet
Micro and Nano Pack - £2.50
1 of each sheet of nano and micro logs (total of 63 logs!)
Small and Large Pack - £2.00
1 of each small and large sheets (total of 14 logs)
Mega Pack - £4.50
1 of each log sheet (total of 77 logs!)
NEW!!!!
Blank Rite-In-The-Rain A4 sheets. Print your own logs on waterproof paper. Pack of 5 A4 sheets for just £2!

Colour of paper - sand or green (supplied at random)

May be folded for postage.

Printed sheets just 50p per sheet! Blank sheets just 40p per sheet!

Design may vary from images shown. Logs are printed in black and white only, not colour
Reviews