Medium sized Waterproof Geocache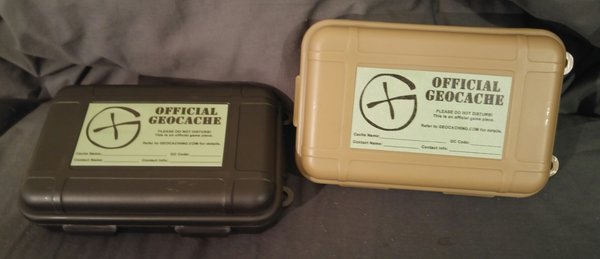 Medium sized Waterproof Geocache
A secure waterproof plastic geocache that is ideal for placing in wet or snowy areas. A built in rubber 'O-ring' ensures a good water resistant seal to keep the contents dry.

Ready to place as it comes complete with geocache label, swaps, official Geocaching.com logbook and a Sharpie pen

Available in black or tan.

(L*W*H):16.5cm x 10.5cm x5.5cm (approx)
Weight: approx 150g (inc. contents)

Not suitable for placing underwater (because it floats!)


Don't forget: all orders qualify for a free gift. Remember to add yours to your order!
Reviews