UV Perminant Marker pen and light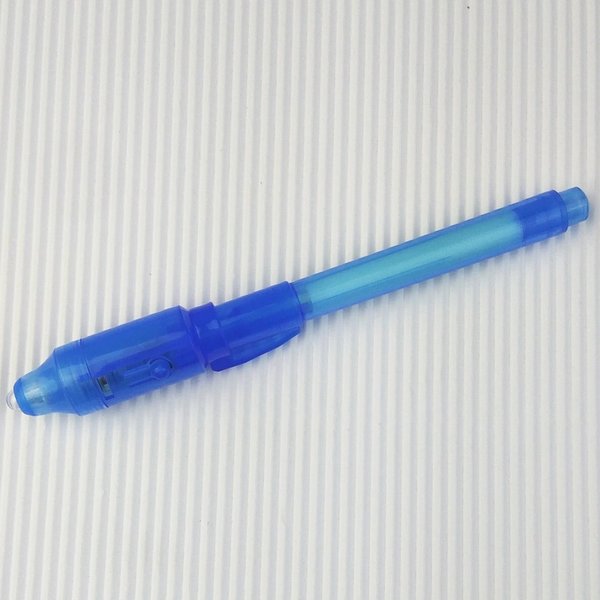 UV Perminant Marker pen and light
2 In 1 UV Black Light Combo Invisible Ink Pen
This 5" fine point marker, is loaded with special ink that is only visible under UV light.
It includes a mini LED UV black light (with batteries) in the cap so you can view your messages.
Field puzzle/ gadget cache setters
love them for writing secret messages & notes on or near a cache
You can also mark your personal property with your house number and postcode in case of theft.
Push the button to open the UV light to view your invisible messages.
Size: 13cm x 1.8cm/5.12'' x 0.71'' (Approx.)
Notice: The ink is permanent and cannot be erased
Reviews