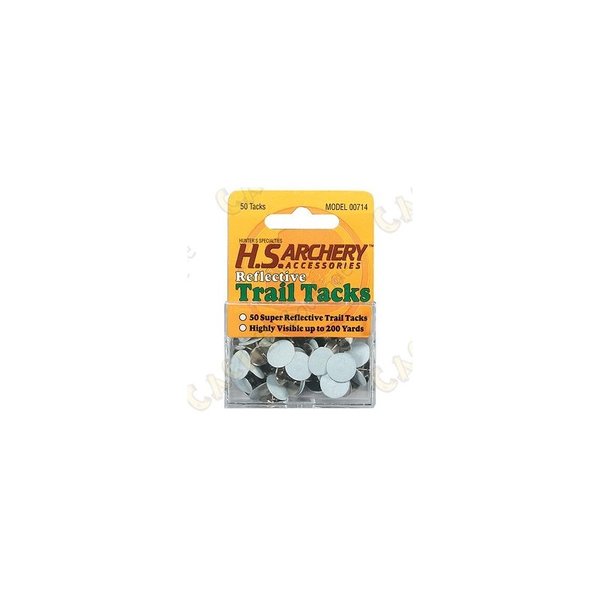 Reflective Trail Tacks
Perfect to mark your night caches!
These are the origional and brightest reflective markers about. Simply fixed on trees like nails.
Discrete by day, we can see them far away (200 yards!) when pointing a flashlight on them. Far superior to Fire Tacks.

Each pack includes 50 orange or white reflecting markers.

Size:
Each markers measures 13 mm diameter.
Also available from Geocache Land is UV paint. Invisible to the naked eye, glows bright pink under a UV light source.

Don't forget: all orders qualify for a free gift. Remember to add yours to your order!
Reviews