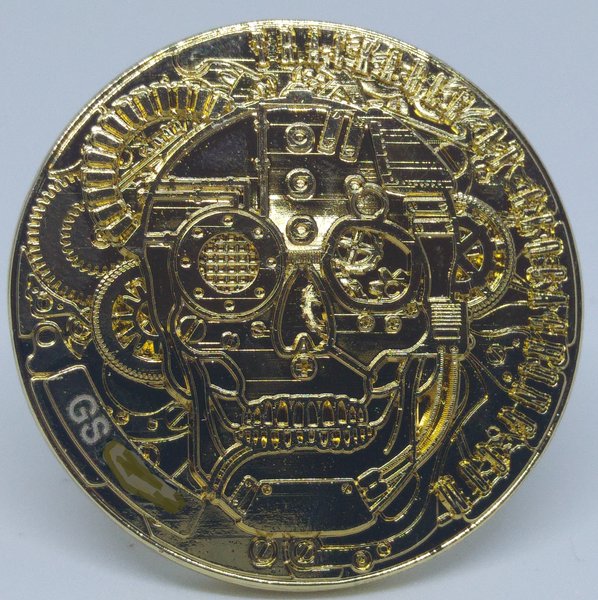 Steam Punk Skull
A very detailed 3D geocoin from our friends at the Coin and Pin Club.
This Steam Punk style skull is very detailed and made on multiple levels. What at first seams to be a simple coin will leave you looking again and again at the fine details.

This coin comes with a matching pin badge and both are finished in Shiny Gold.

Size: 45mm
Thickness: 5mm
Weight: 47g
Trackable? Yes
Own Icon? Yes

Reviews