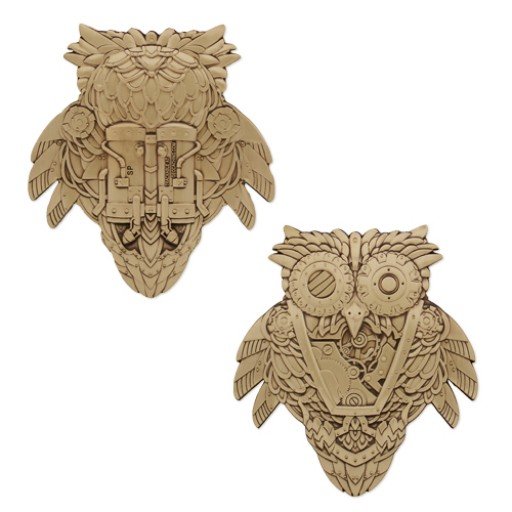 Steam Punk Owl
Do you have a collection of mechanical owls with steam powered jet packs? Well, it is time to add to that collection!
We are going back to the future (or back to the past?) to a time when steam powered things with their unique designs were only limited by imagination. Bring some steampunk to the world and send these owls propelling from one geocache to the next!
The Steampunk Birds collection comes from our friend and designer Christian Mackey
These unique Geocoins have incredible detail and a weight and intricate design that truly has to be seen to be appreciated. They are trackable at Geocaching.com with a unique icon.
Dimensions: 65mm x 58mm
Thickness: approx 4.5mm
Weight: 74g
Reviews