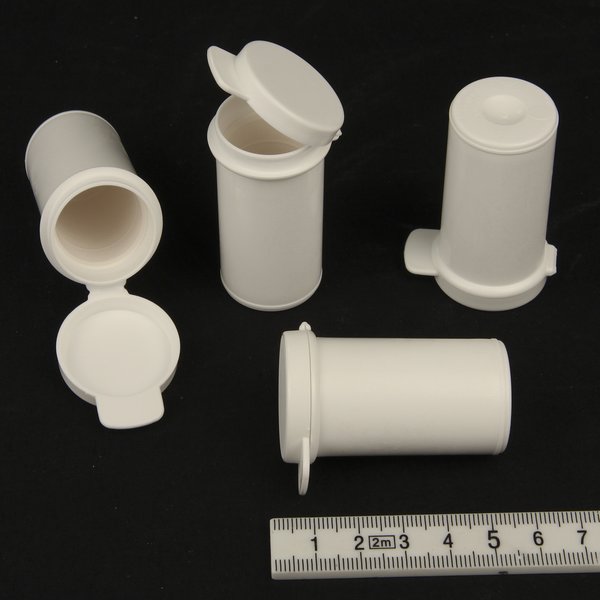 Stay Dry Micro Cache
NEW STAY DRY MICRO CACHE!
25% OFF!! Were £1.00 each, now just 75p each!

This geocache container is not your average plastic pot, it has a hidden secret:
Built into the wall of the container is a layer of desiccant material that prevents moisture entering the container, so keeping the log book dry.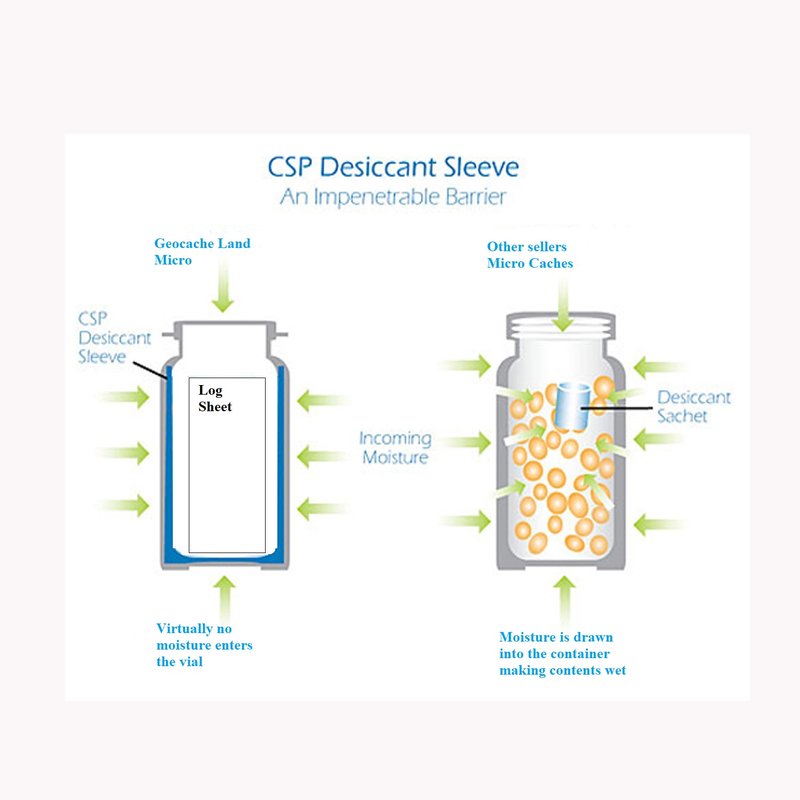 Very slightly smaller than a 35mm film pot these containers have a positive sealing cap, so are easy to open and close with one hand.
They can be painted or taped to give better camouflage.

External size: 51mm x 30mm (max width at lid)
Internal size: 45mm x 21mm
Weight: 13g
This is a water resistant, not waterproof container. Not suitable for submerging or permanently wet locations.

Reviews