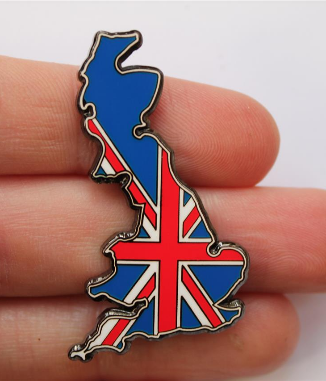 Smitten With Britain
'Smitten with Britain' is a beautiful coin in the shape of our fair isle with the Union Jack inside. The coin is die cast in black nickel with enamel paint which will never flake. The coin measures in at 2" from the Lizard in south Cornwall to John O' Groats and a little over 1" in width from Lowestoft Ness (our most easterly point) to Lands End. The coin also has a unique icon associated with it when logged on the Geocaching site.
The back of this coin is white enamel.
Each coin comes in a protective pouch with a mission card.
Great to send off on an adventure or for a collection!
Don't forget: all orders qualify for a free gift. Remember to add yours to your order!
Reviews