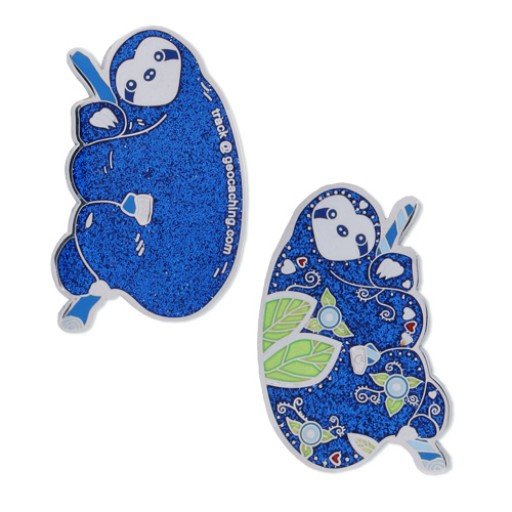 Sloth Geocoin
This special Geocoin is for those who believe that Geocaching is not a race. The final destination is not all that matters, the journey is part of the experience.
Be inspired to slow down and enjoy what Geocaching can be, with a Sloth Geocoin!
These Limited Edition Sloth Geocoins are an exclusive Shop Geocaching design from celebrated designer Stephanie with Tsunrisebey Designs.
They feature a very decorative and fun design on one side, a more traditional sloth look on the other.
Three Versions Available:
LE Brown/Copper (£11)
LE Purple/Gold (£11) (N.B. This enamel may appear brown to some people)
XLE Blue glitter/Nickel (£13)
Size: 47mm x 31mm
Thickness: 3.45mm
Weight: 29g
Trackable? Yes
Own Icon? Yes
Reviews