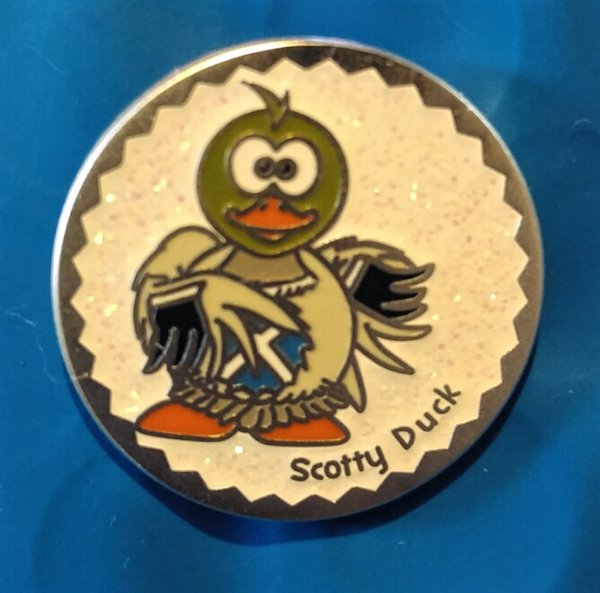 Scotty Duck Pin Badge
Here we have the new Scotty Duck Pin Badge. Finished in Satin Silver, with rainbow glitter it will make a great show piece or addition to a collection. It is 32mm in diameter.

This pin was designed and made as a personal pin badge for Geocache Land's owner, Ian. Only 50 of this badge are available for sale and a few are available free with orders over £35 (see seperate Free Items listings). The only other way to get one of these great pins is to trade with Ian in person.

Reviews