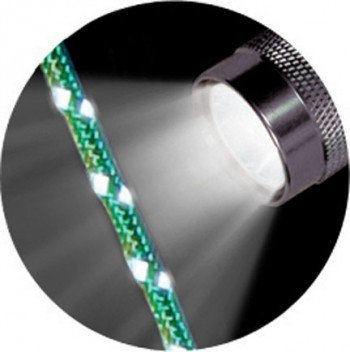 Reflective Paracord Rope
High quality 550 Paracord reflective rope, ideal for setting night caching trails without causing any damage to trees, posts etc.

Easily attached to many different items by simply wrapping around and tying off.
Our paracord is made of continuous filament nylon with an intricately woven outer sheath and 9 twisted strands of nylon inside. The paracord has a break strength of greater than 250Kg. Please note; most paracord sold is 6 strand and under 180kg break strength.

Available in black or army green and sold in multiples of 1m lengths (e.g. if you order 3 x 1m, you will get a single 3m length)

Don't forget: all orders qualify for a free gift. Remember to add yours to your order!
Reviews