Norwegian Viking - The Helmet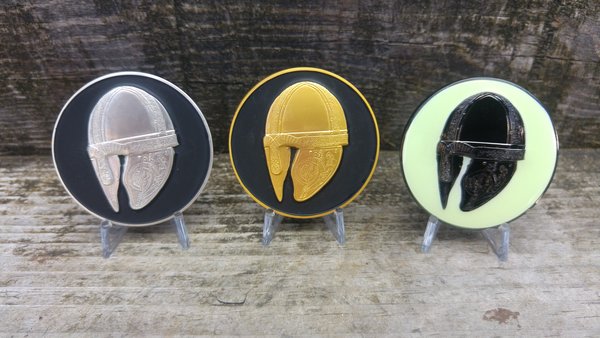 Norwegian Viking - The Helmet
This geocoin is The Helmet and forms part of Tevjen's Norwegian Viking Series.

Geocache Land have the two RE versions, Satin Silver and Satin Gold as well as an exclusive XLE Black Nickel Glow edition.
Size: 44.5mm
Thickness: 4.4mm
Weight: 44g
Trackable? Yes
Own Icon? Yes
Don't forget: all orders qualify for a free gift. Remember to add yours to your order!
Reviews