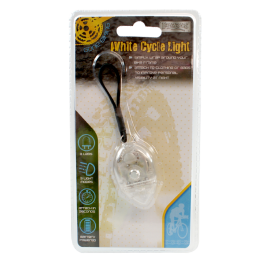 Mini Light
Three light modes: constant, flashing and random

Can be attached to clothing and bags for improved visibility at night.

Ideal for attaching to the back of a geo-kid when night caching

Simply wraps around your bike frame if used on a bike
Makes a great swap item!

Recommended Retail price £4.99!

Reviews