Magnetic Pick Up Tool / Torch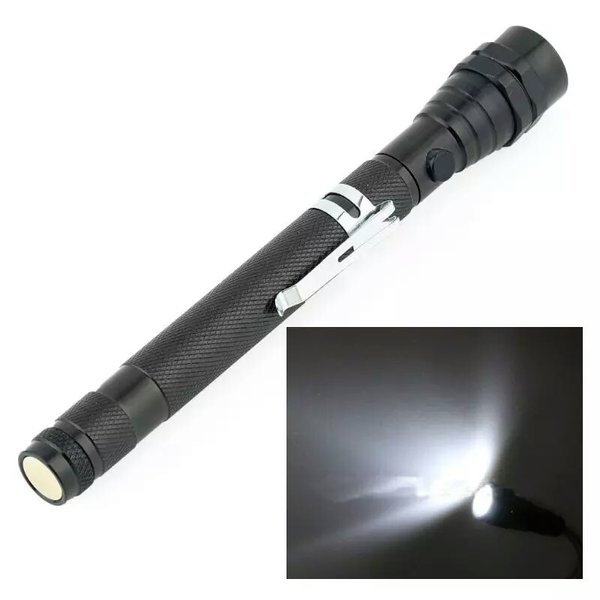 Magnetic Pick Up Tool / Torch
Telescopic magnetic pick-up tool / torch.
This is a waterproof telescopic torch with a magnetic ring around the 3 LED torch that extends upto 57cm.
Unlike other models available this version has a magnet on both ends, both of these magnets easily pick up 200g each.

Length: 172mm (closed) to 570mm (fully open)
Width: 24mm (max)
Weight: 100g
Don't forget: all orders qualify for a free gift. Remember to add yours to your order!
Reviews