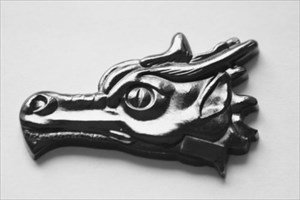 LE Dragon Head
Several versions of this iconic geocoin were made and here we have available the last few of the Limited Edition Black Nickel Dragon Head.
Only 50 of this version of the coin were made and Geocache Land are happy to bring the last few of these coins to you.
Size: 38.9mm x 24.75mm
Weight: 17g
Trackable? Yes
Own Icon? Yes
Don't forget: all orders qualify for a free gift. Remember to add yours to your order!
Reviews