NEW!! Medium Signal The Frog Plush Toy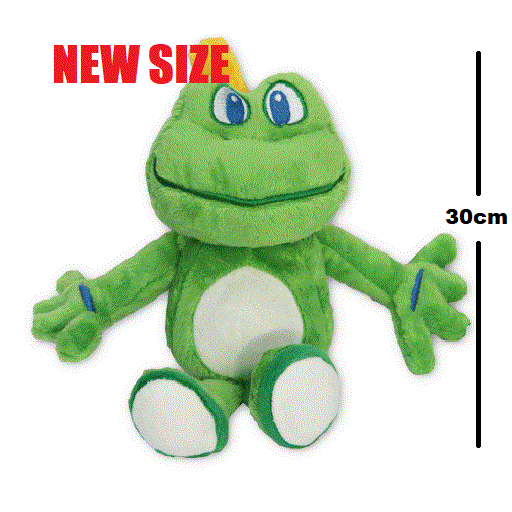 NEW!! Medium Signal The Frog Plush Toy
This is the NEW size of Signal Frog. Many people said to Geocache Land that they wanted a plush Signal that was bigger than the Mini but not as big as the Extra Large Signal. Geocache Land took your requests to Groundspeak and they were happy to produce this new size of Signal for you!

This Signal is a stuffed green plush frog approximately 30cm (from tip of antenna to bottom of foot) with a weighted bean bag bottom to ensure that he stays in a sitting position.

Signal the Frog
If you spend a bit of time geocaching, chances are you'll see a frog with an antenna attached to his head. This is Signal the Frog, the official Geocaching mascot.
History
Signal was created in the early days of Geocaching.com as a way to represent the combination of technology and nature. Since then, Signal has become beloved by the geocaching community and appears on geocaching-related gear, trackables—and even in-person at some Mega-Events. If you see him, make sure to give him a high-five and discover his tracking code.
But Why a Frog?
If you'll notice, Signal isn't just a frog, he's a frog with an antenna attached to his head. Groundspeak searched through the animal kingdom and they couldn't find any other antenna-enabled animals besides Signal, so the choice was easy.
Reviews