Kelux Spring (Suncatcher)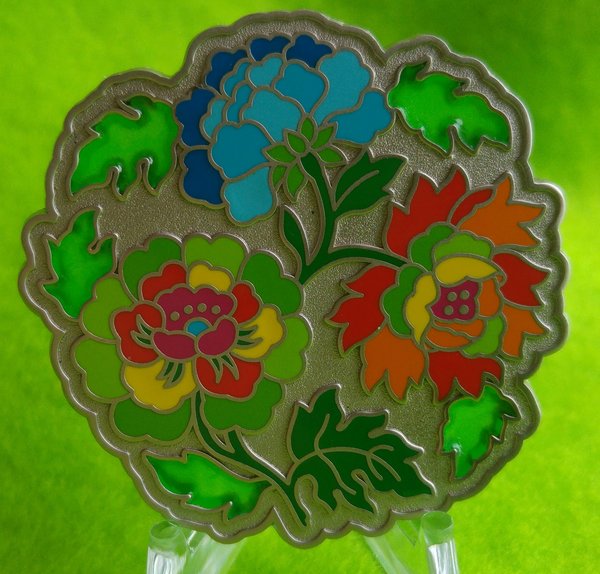 Kelux Spring (Suncatcher)
This is the stunning new suncatcher geocoin from Kelux.
Available in 4 Regular editions (75 minted of each) at £9 each
Antique Copper
Satin Gold
Black Nickel
Antique Gold
And in two exclusive XLE editions (25 minted of each) at £12 each

Satin Nickel
Antique Bronze
Each version features 3 flowers on the front and five "sun catcher" leaves.

A fantastic design and available in a very limited set of all six versions for just £55 per set.
Diameter: 45mm
Thickness: 4mm
Weight: 34g
Trackable? Yes
Own Icon? Yes

Reviews