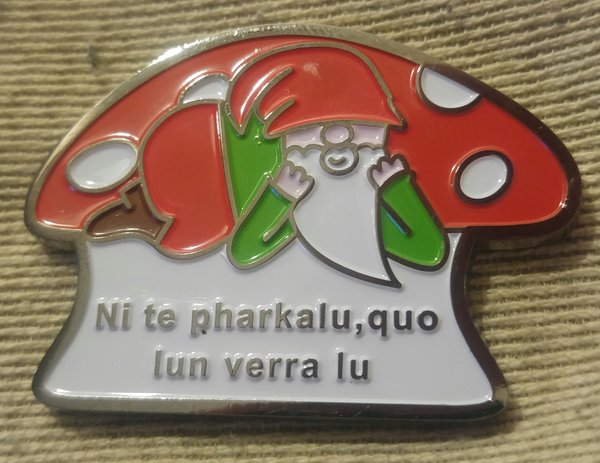 Hidden by Gnome
Very few geocachers know but every geocache that contains swap items and is hidden well will be adopted and guarded by gnomes.
Why? Well gnomes love to hide their treasure too and believe that geocaches are human attempts to honour all gnome kind.
Male and female gnomes look very similar to each other and both grow full beards from the age of 3 months. The average lifespan of a gnome is 500 years and they reach adulthood at around 75 years of age.
Every now and then, whilst you are out geocaching, if you stay very quiet, you may just see one of the GGGS (Gnome Geocache Guardian Squad). This elite squad of 8 gnomes live by the motto "Ni te pharkalu, quo lun verra lu". Which is Gnomish for "If you can find it easily, then 'it' is not it". A very apt motto for geocaching don't you think?
These secretive little helpers each have their own favourate type of geocache and for the first time ever have agreed to let you see what they look like, know a little about each of them and also have a geocoin made of each of them for you to keep.
Sykina Hollysleigh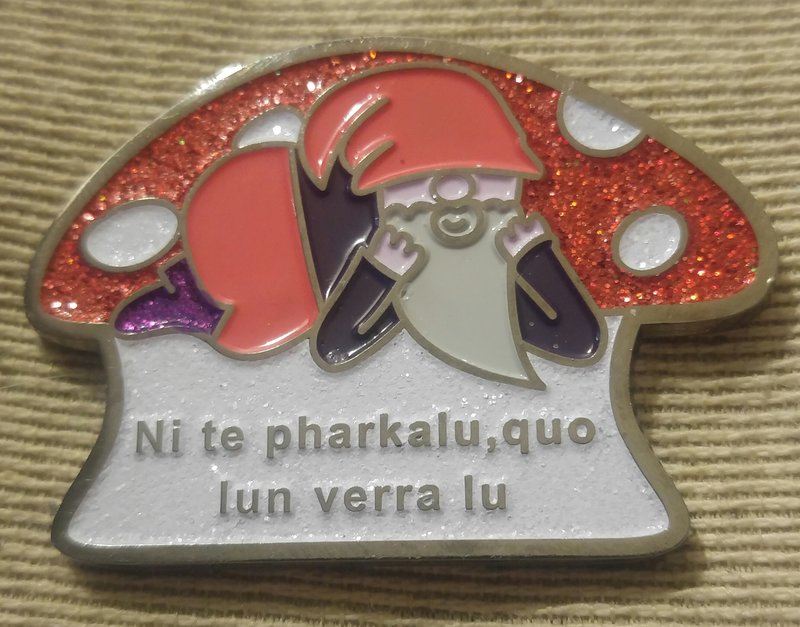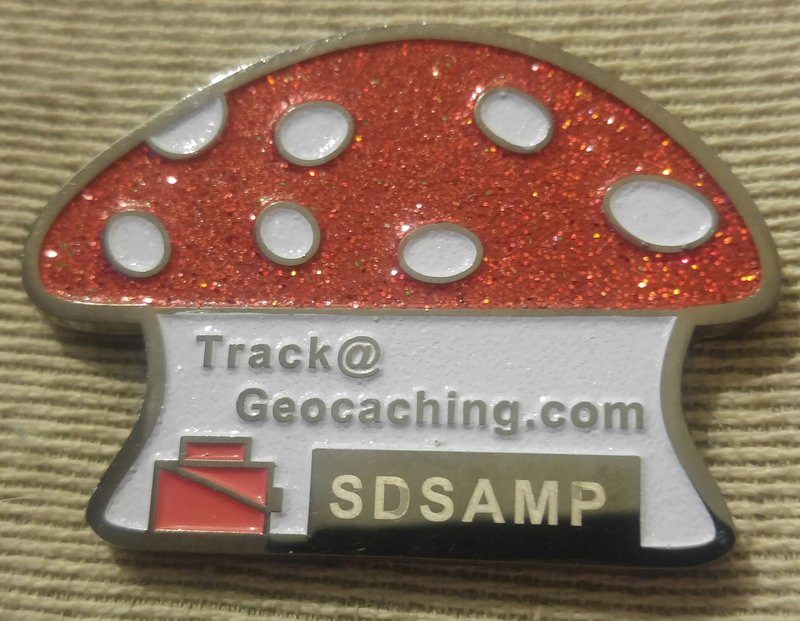 Sykina is the glamour-puss of the group and just loves wherigo geocaches. She is a real show off and sits on a glittery red and white mushroom in her pink hat, purple shirt, pink trousers and glittery purple boots.
Sykina loved the idea of having a geocoin made of her and asked to have 3500 geocoins made of her. After a little negotiation she finally agreed to having 35 geocoins made.
Nok Iciclesocks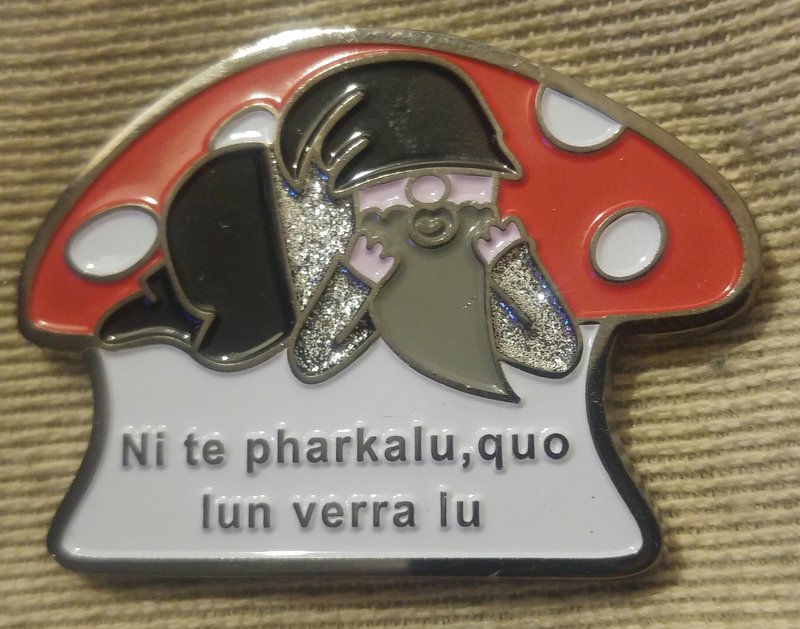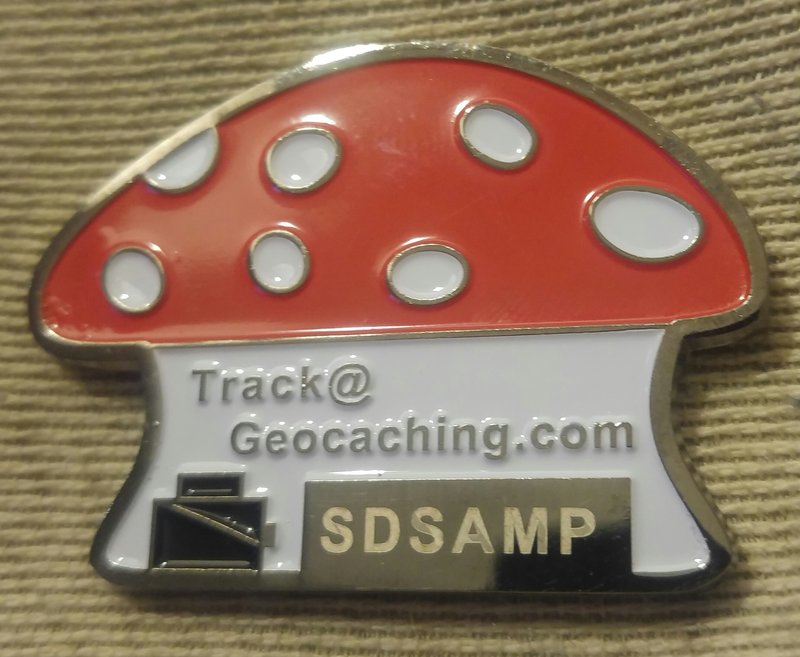 Nok looks after medium sized traditional geocaches, but he dreams of becoming a ninja gnome! With his dark grey beard, black hat, trousers and boots he almost has the right look. Just his glitter grey shirt lets him down!
Nok was happy to have 35 geocoins made.
Myllyn Fruitbat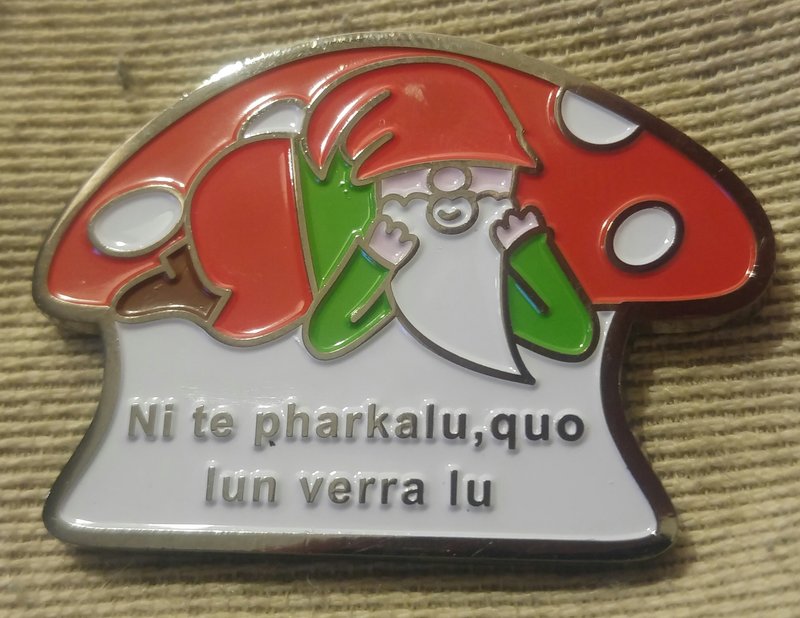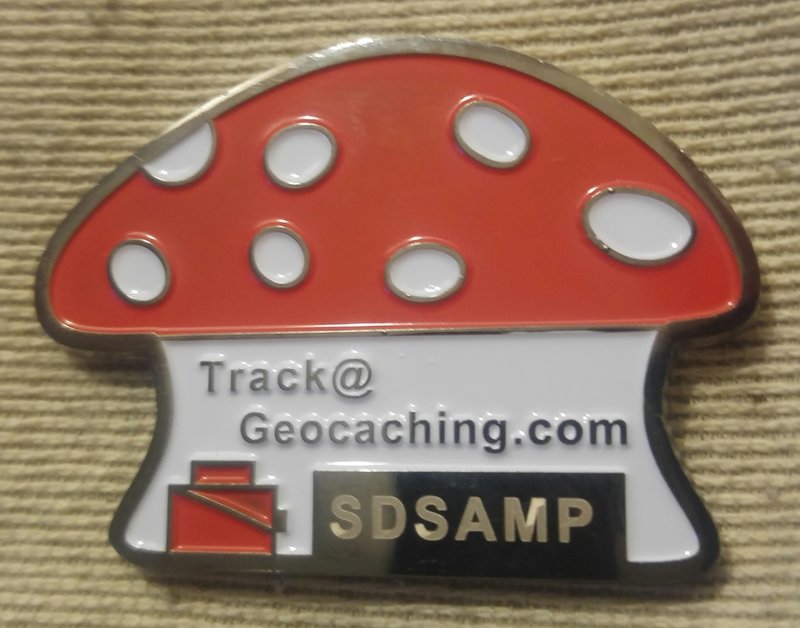 Myllyn is the busiest of the GGGS. He looks after small traditional geocaches and loves to keep things simple. He sits on a red and white mushroom, and can be recognised by his red hat and trousers, green shirt and brown boots. No glitter for this gnome, Myllyn is far too busy to worry about that sort of thing!
Myllyn has agreed to have 70 coins made of him.
Soikyla Sloeberry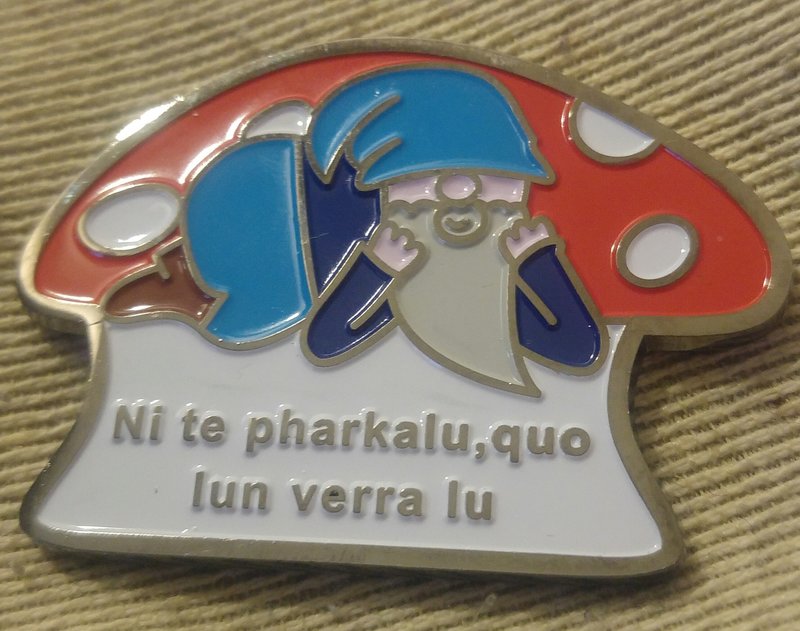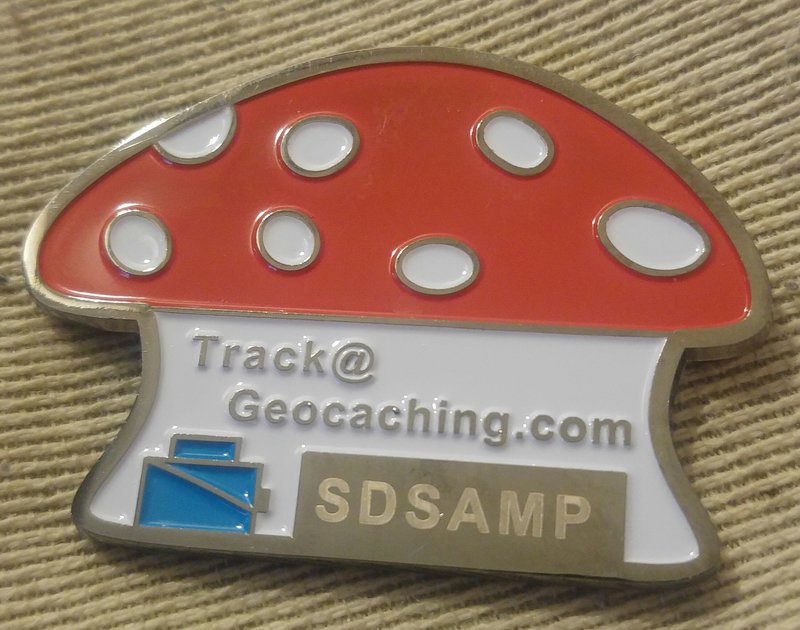 Soikyla is the oldest member of the GGGS. At 317 years old he can get a bit grumpy at times and worries how few of his favourate, large traditional geocaches, are placed these days. Soikyla sits on a red and white mushroom and can be recognised by his light blue hat, dark blue shirt, light blue trousers and brown boots.
Soilyla has reluctantly agreed to 40 geocoins being made.
Pypina Mog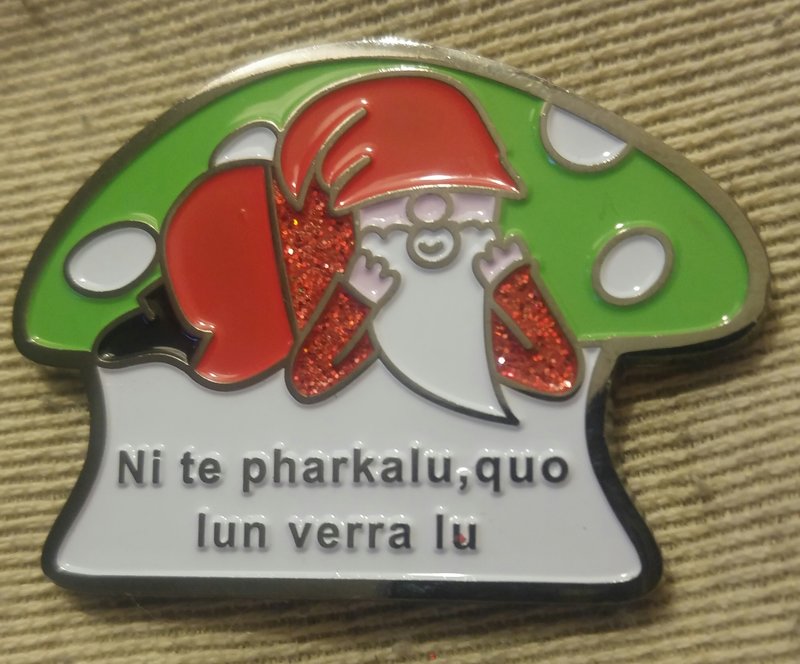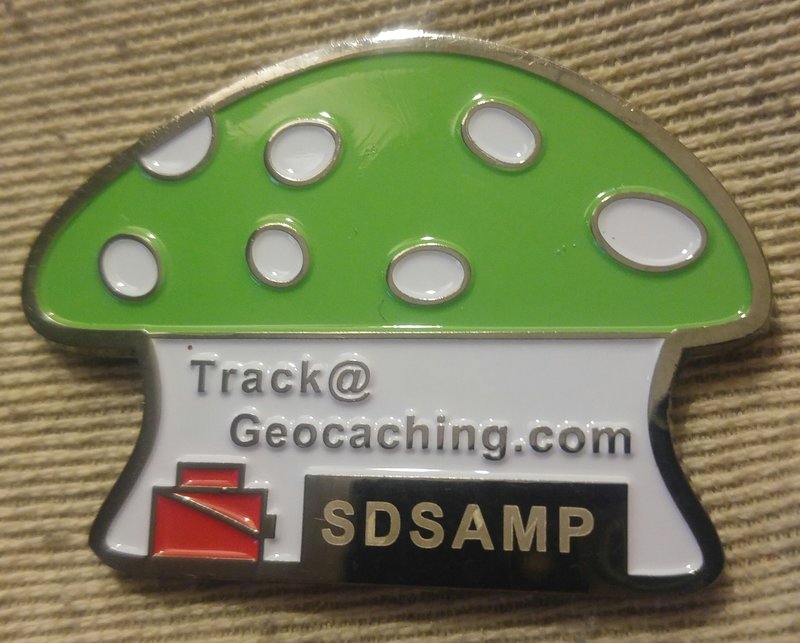 Pypina is the joker in the pack and as such she loves to look after the field puzzle geocaches. Even though she knows most field puzzles do not contain swaps she just cannot be pulled away from the fun and games involved. Pypina has a green and white mushroom and can be recognised by her sparkly red shirt, red hat and trousers and black boots.
Pypina has agreed to having 40 geocoins made of her.
Cocyn Glugnus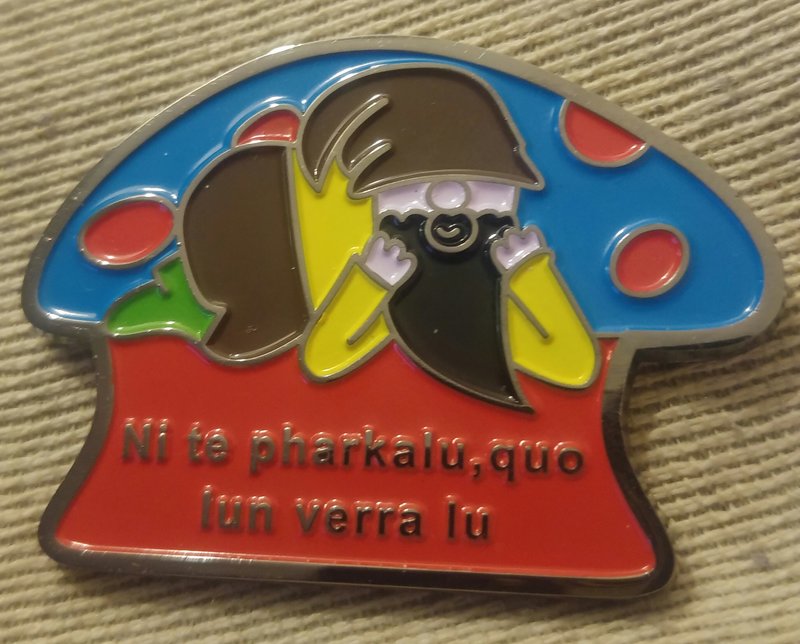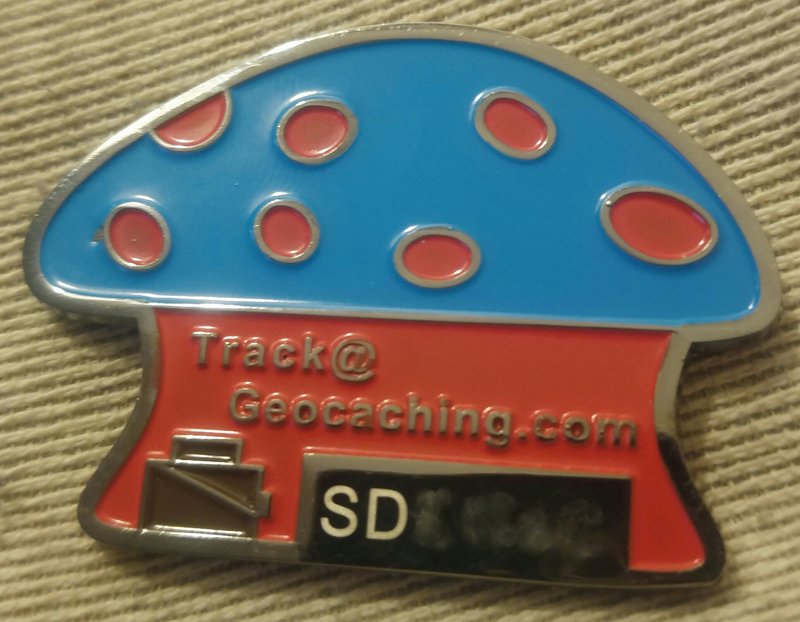 Cocyn is best described as a "unique" gnome. Unlike the other gnomes he loves to stand out from the crowd and looks after Letterbox geocaches. He wears a distinctive brown hat and yellow shirt, brown trousers and his look is topped off by his designer green wellies. Cocyn sits on a magic blue and red mushroom.
Cocyn wanted just 30 geocoins made of him.
Bylane Gingerspice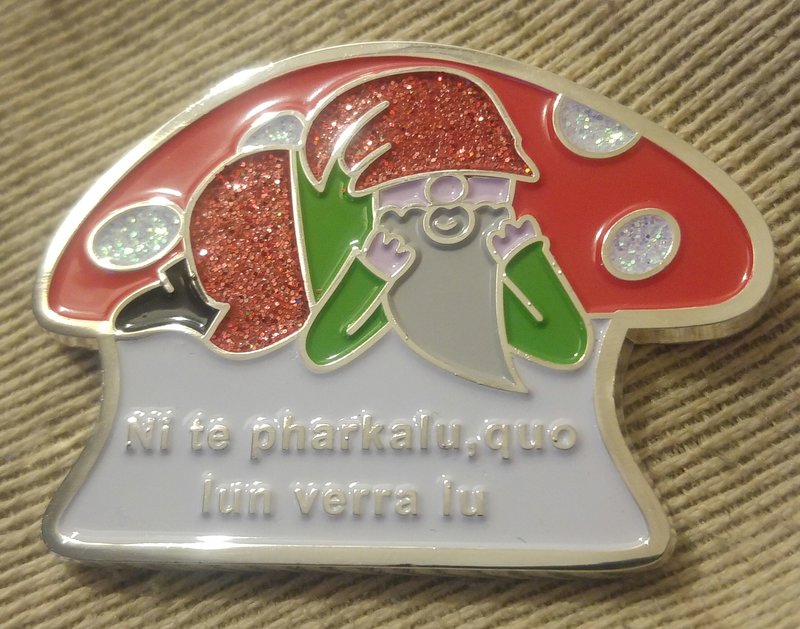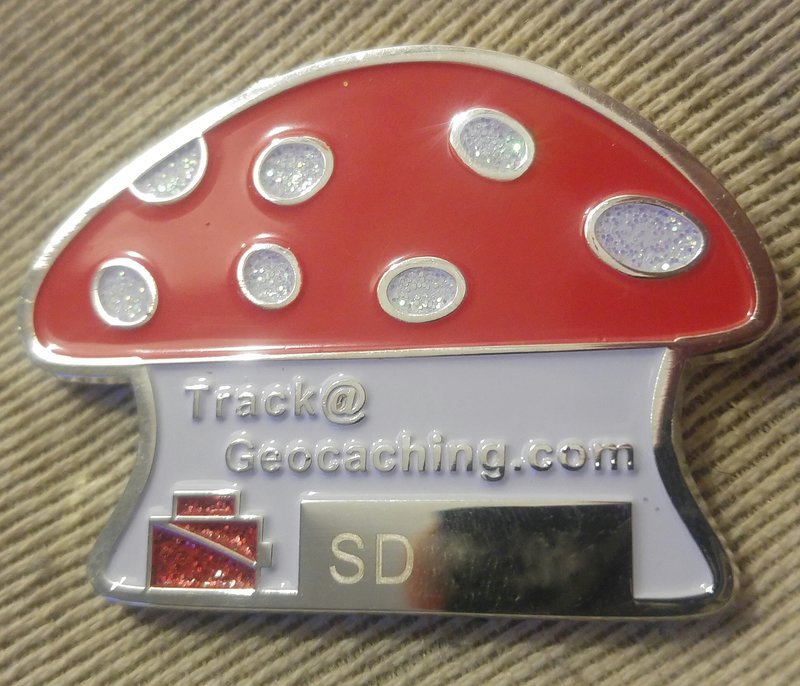 Bylane is a bit of a lazy gnome. He loves his warm summers and sunbathing but when it comes to the colder winter months he is a hive of activity so he can keep warm. To keep himself busy Bylane looks after the Christmas themed geocaches and to cheer himself up on the cold trips to his geocaches he wears a glittery red hat and glittery red trousers. He finishes his look with a green shirt and black boots. Bylane's mushroom is slightly different to the other mushrooms as it is red and white with glittery white spots (He says they remind him of baubles). His geocoin is also finished in silver rather than black nickel.
Bylane agreed to have 35 geocoins made.
Fibbenky Jugglefluff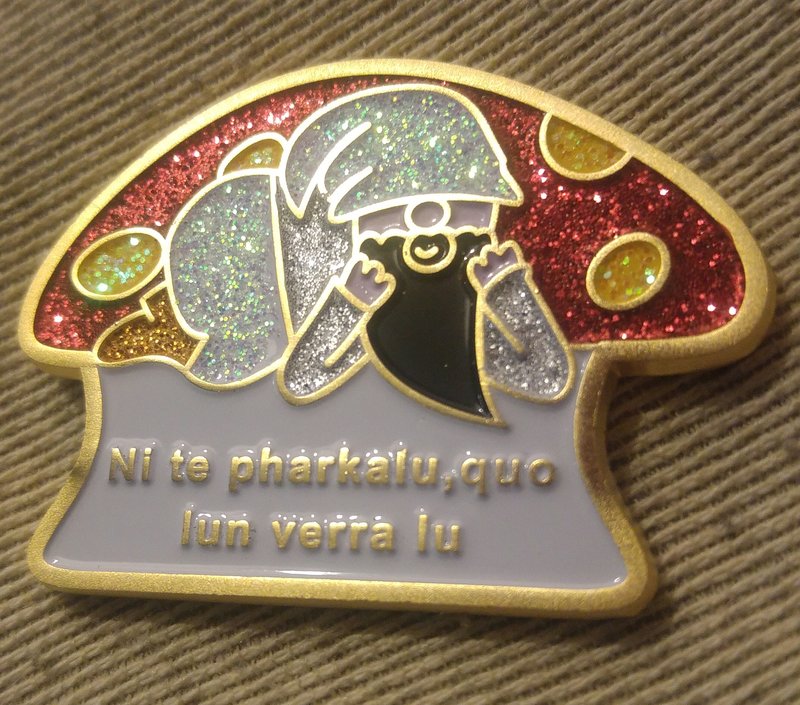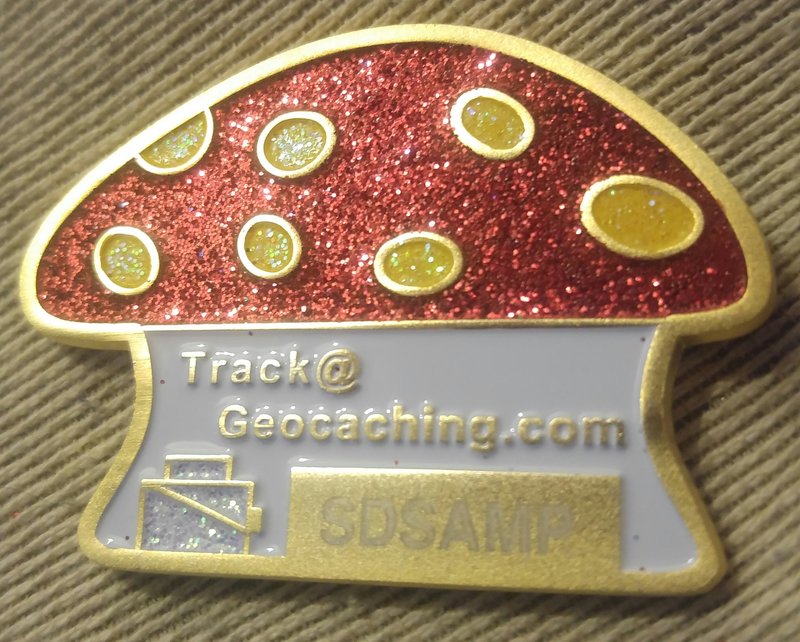 Fibbenky Jugglefluff is the leader of the GGGS. She keeps a check on all the other gnomes and also looks after all the multi-caches. Fibbenky feels that she needs to look the part if she is to be a true leader of gnomes and so wears a rainbow glitter hat and pants, a white glitter shirt and gold glitter boots! Just in case you have not got the message from her clothes, Fibbenky sits on a glitter red and white mushroom with glitter yellow spots, and to top the look off her mushroom is finished in satin gold.
Fibbenky insisted that as leader her coin had to be the Artists Edition and so just 15 of her geocoin have been made.
Size: 36.8mm x 50.7mm
Thickness: 3mm
Weight: 24g
Trackable: Yes
Own Icon: Yes


Don't forget: all orders qualify for a free gift. Remember to add yours to your order!
Reviews