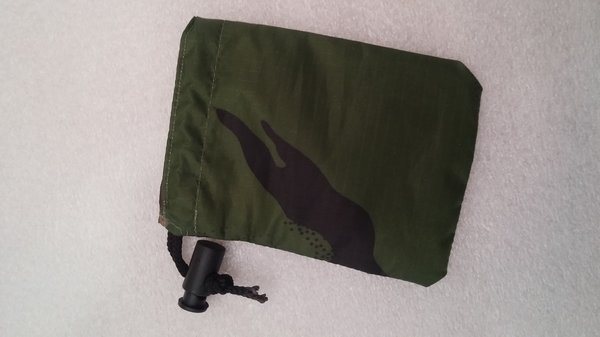 Hand Made Camo Bags
Cache Bags Corded and Velcro Fastening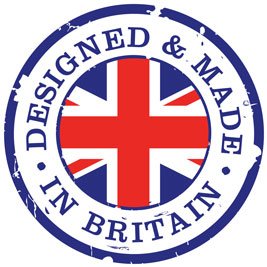 Special Offer: Buy 4 of one bag, get a 5th Free!
(Just add 4 identical bags to your cart and we will add the 5th bag for free**)

Our NEW camo cache bags are now available in three designs / materials and with pull cord or Velcro fastening:
Disruptive Pattern Material (DMP)


Oak Leaf

Black Neoprene

They are all HAND MADE IN THE UK and all materials are UK sourced. Our cache bags are made from a very high materials and feature zig-zag stitching with high tensile non-rotting nylon thread. Made using only the top quality materials and all our bags have been thoroughly field tested. A cache placed in one of these bags back in early 2013 by the store owner is still going strong and the bag looks like new!
They are available with either a draw string fastening or a Velcro fastening. The pull cord design features genuine Para cord (which is none stretchable) and a press to fasten button.
The material used in these bags is tougher than bags available from other retailers and is unique to Geocache Land. Other retailers bags may look the same, but they most definitely are not the same!

Hand made in the U.K.

The top quality hand made camo bags money can buy.

Waterproof

Available in Velcro or pull cord fastening

Four sizes; micro, small, medium and large
Sizes*
Micro: 75mm x 100mm
Small 110mm x 145mm
Medium 150mm x 220mm
Large 235mm x 300mm
Please note: At this time oak pattern and neoprene are only available in medium Velcro fastening.

* As these products are hand made there may be a very small variation in size from bag to bag. Sizes are intended for a guide only.
** Stock dependent offer. All four bags ordered must be of the same size and type of fastening to qualify. Geocache Land reserve the right to replace the free item with another size/ type of bag if stock numbers do not allow for free bag of same size/ type. Offer ends 31/12/17 or maybe ended sooner if stock runs out.

Reviews