Golden Lion Tamarin Geocoin and Pin Set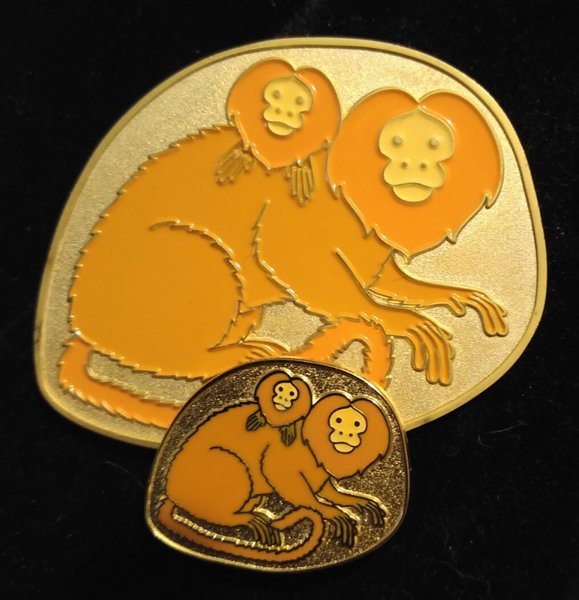 Golden Lion Tamarin Geocoin and Pin Set
This is the 4th in the series of Brazilian Wildlife Geocoins by Kelux. Each coin comes with a matching pin badge in the same finish as the coin.
Common Name: Golden Lion Tamarin
Scientific Name: Leontopithecus rosalia
Type: Mammals
Diet: Omnivores
Group Name: Troop
Average life span in The Wild: 15 years
Size: Head and body, 7.5 to 8.75 in; tail, 10.25 to 13.5 in
Weight: 14 to 29 oz
Size relative to a 6-ft man:
Editions:
RE: Antique Copper - 100 made £15
LE: Gold - 75 made £17
XLE: Silver - 65 made £19
SE: Satin Gold - 40 made £20 (Geocache Land Edition)
AE: Black Nickel - 20 made £22
Set: One of each version - £90

Size:
Thickness:63mm x 50mm (Pin 31mm x 24mm)
Weight: 37g (pin 8g)
Trackable? Yes
Own Icon? Yes
Individual Pin badges are available here. The individual badges are different in colour to the badges in the set.
Don't forget, every order qualifies for a free gift. Add yours to your order before you checkout!

Reviews