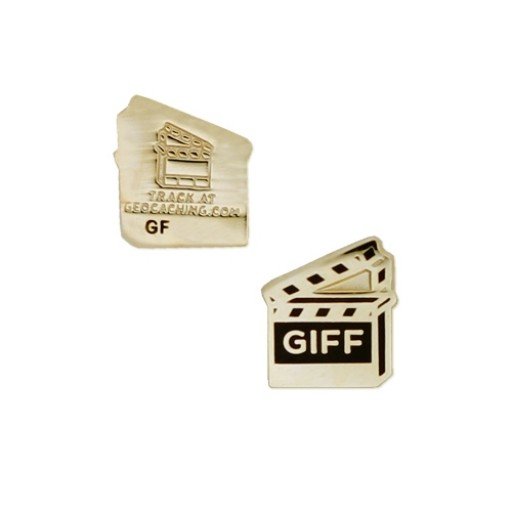 GIFF Nano Geocoin
This might be the cutest little GIFF coin ever! This tiny trackable will be able to travel the world to even the small GIFF events!
The 2017 Geocaching International Film Festival will be held from November 2-6 at locations throughout the world. There will be 16 finalists who will be featured during the festival, and a special digital souvenir for all that attend an event!
This tiny coin measures approx 25mm diameter.

Reviews