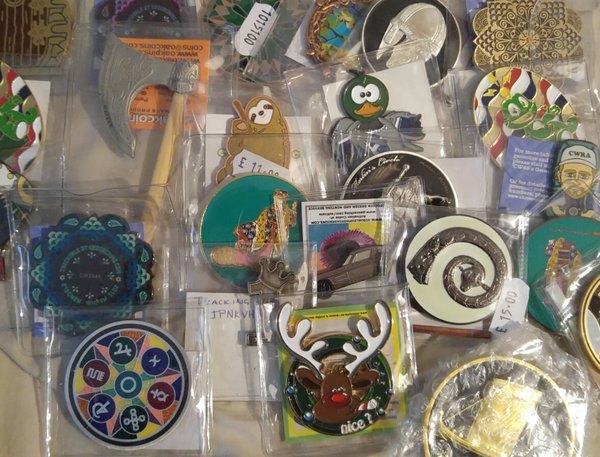 Geocoin Grab Bag
Mystery Grab Bag
New designs added for 2017
Each grab bag contains 5 random full size geocoins from across the Geocache Land range and will have a combined value of between £55 and £95.

No two geocoins will be the same in any one grab bag. Each bag will contain at least one coin from CW88, JP's Geodesigns, Tevjen Geodesigns, Visual Euphoria, Ernie's or Kelux. Some bags will contain coins from all 5 of these designers. There are over 25 different geocoin designs (and over 65 different editions!) included within the grab bags.


Geocoins include RE, SE, LE, XLE and XXLE editions.
"Just wanted to say that I was VERY pleased and impressed with the selection of coins you added in the "Grab Bags" I received. OUTSTANDING selections! Thanks again! Always a pleasure doing business with you!
" - DG

Size: varies
Thickness: varies
Weight: 100g to 225g (average 190g)
Trackable? Yes
Own Icon? 99% of coins supplied have their own icons

Reviews