Karen Jordan's Final Fortune - Aries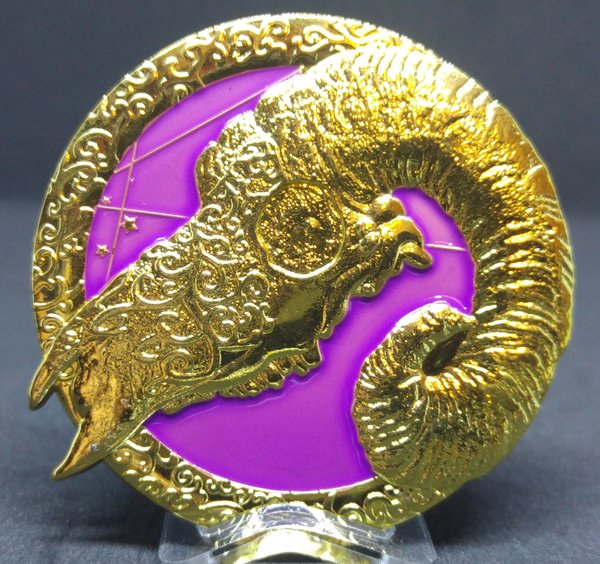 Karen Jordan's Final Fortune geocoin - Aries
A winged golden ram was sent by Hermes to fly Phrixus and his sister Helle away from the evil designs of their stepmother to sanctuary in the city of Colchis. Helle fell off into a river en route, at a place that became Hellespont and Phrixus sacrificed the golden ram in the Grove of Ares, hanging the Golden Fleece there. This, in Greek mythology, is the story of Aries
Geocache Land have been working with artist Karen Jordan to produce a very special series of zodiac based geocoins and this is the first in the series.
Karen Jordan is a UK based artist who works in Pixelism (tiny dots), so each of her works of art take hours to complete. Karen has produced a series of artwork based on the signs of the zodiac for Geocache Land to produce as geocoins. This geocoin being the Aries zodiac sign.
Each of the twelve pieces of art are being painstakingly converted to 3D mint ready designs by Jon-Paul Barr (JP's GeoDesigns). As you will understand, to keep as much of the original detail as possible this is a very slow and painstaking process.


These coins are 70mm in diameter, 5mm thick, full 3D, and weigh 70g. They are trackable on Geocaching.com with their own icon.

Regular Edition, Silver- 52 coins made, £15

Limited Edition, Gold- 40 coins made. £17

Extra Limited Edition, Antique Bronze - 36 coins made, £19

Geocache Land Edition, Two Tone Black Nickel/ Satin Silver - 30 coins made, £22

Karen Thorn Artist Edition, Satin Gold - 16 coins made, £25

Jon-Paul Barr Artist Edition, Two Tone Antique Silver/ Antique Gold - 16 coins made (not for sale from Geocache Land)
Personal Edition - Two tone Gold/ Antique Silver - 10 made (not for sale from Geocache Land)

Karen Jordan's original artwork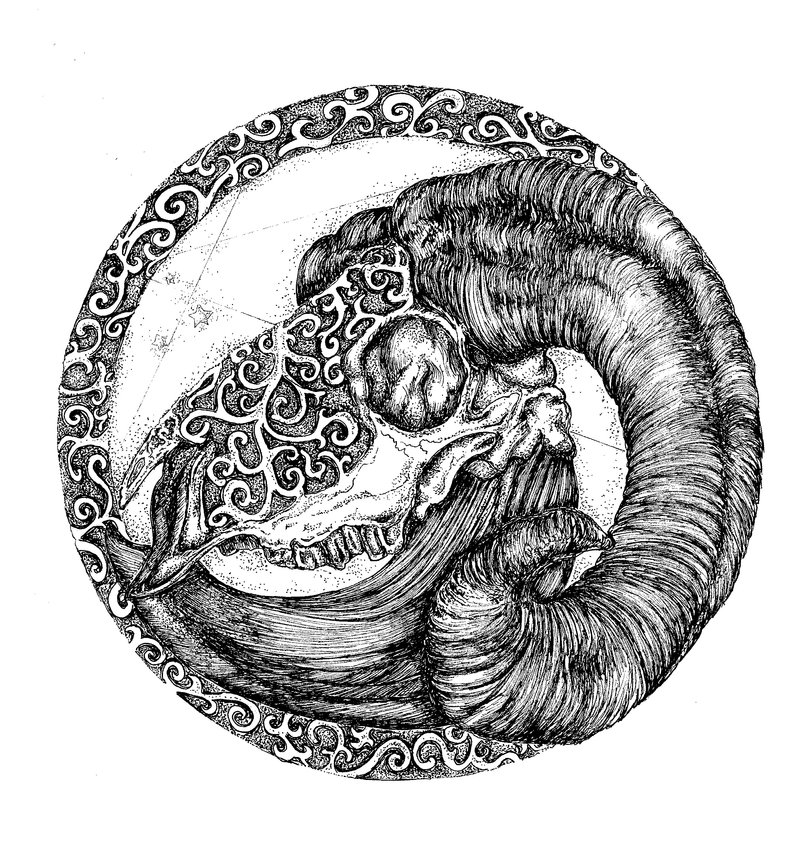 Jon-Paul Barr's mint ready version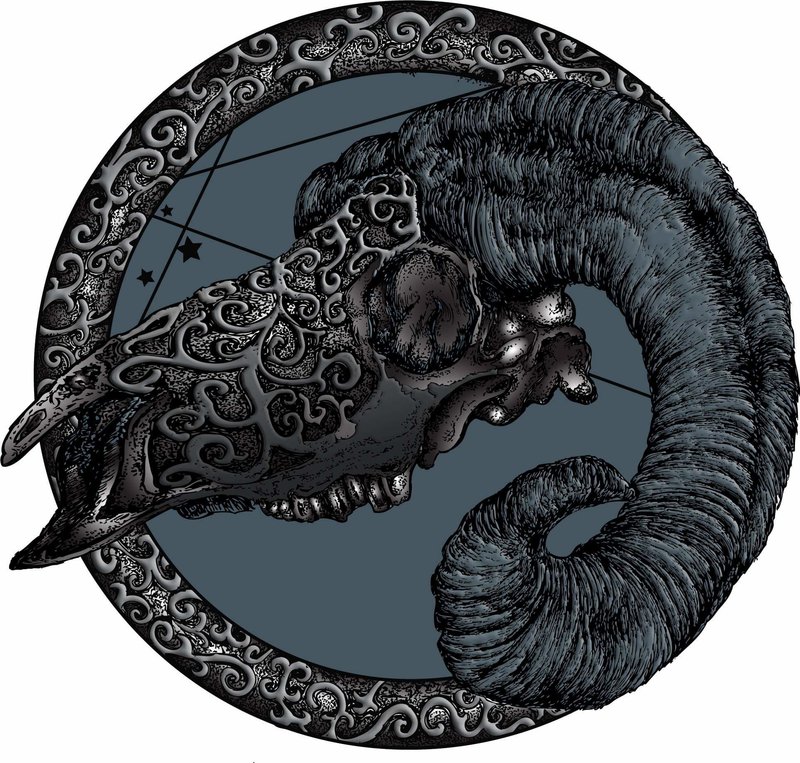 Also in the series:
Taurus
Gemini
Don't forget: all orders qualify for a free gift. Remember to add yours to your order!
Reviews