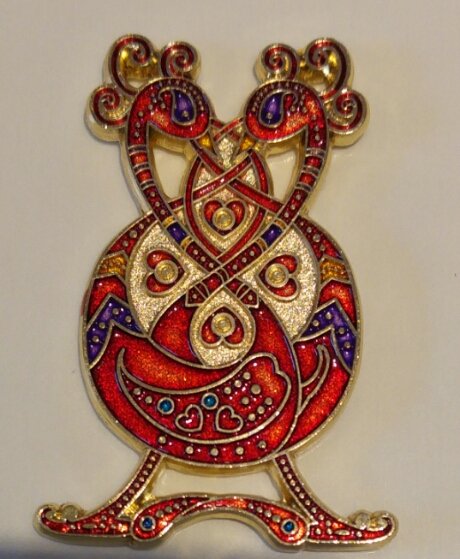 Celtic Love Birds
Back in stock and now in two versions!

A Stunning Celtic themed pair of birds entwined together.
We have all heard the term "Love Birds" with this Coin we can now be apart of that affectionate saying always. The regular edition coin features intricate designs with a mixture of purple, red, teal and orange that rest upon a gold and red background and comes with a matching pin badge

The limited Dark edition has an antique bronze finish and has much darker versions of the enamels used in the RE version. It is so dark it maybe even sinister!
Both editions are

Size: 51.45mm x 35.5mm
Thickness: 2.9mm
Weight: 18g
Trackable? Yes
Own Icon? Yes

Reviews